Radiofrekwencja (fale radiowe) w kosmetologii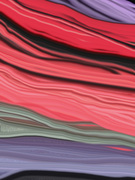 Radiofrekwencja to promieniowanie elektromagnetyczne o częstotliwości fal radiowych, tzn. od 3Hz do 3THz. Fale radiowe mogą być wytwarzane przez prąd zmienny i w szerokim zakresie częstotliwości stosowane są od dawna w wielu dziedzinach życia. Znalazły one zastosowanie również w kosmetologii, głównie w zabiegach nieinwazyjnego odmładzania skóry oraz redukcji tkanki tłuszczowej.
W zabiegach kosmetologicznych wykorzystuje się fale radiowe (RF) wysokiej częstotliwości, najczęściej 0,5-7MHz. Głębokość wnikania promieniowania przez skórę jest tym mniejsza, im wyższa jest częstotliwość fali. Zabiegi z wykorzystaniem radiofrekwencji opierają się na wywołaniu efektu termicznego w tkance. Urządzenia stosowane przy wykonywaniu tego typu procedur wyposażone są w elektrody, między którymi przepływa prąd oraz specjalne systemy chłodzące, ewentualnie żele nanoszone na skórę, które chronią ją przed oparzeniem. Badania wykazały, że kilkakrotne przejście głowicą emitującą fale radiowe o niższej energii w danym obrębie skóry, daje lepsze efekty terapeutyczne niż jednorazowe zastosowanie fali o wyższej energii.
Jak pod wpływem fal radiowych powstaje ciepło?
Zabiegi radiofrekwencji wykorzystują efekt podgrzania tkanek, który powstaje w wyniku przepływu przez skórę prądu wysokiej częstotliwości. Działania zewnętrznego, zmiennego pola elektromagnetycznego powoduje ruch jonów w tkance. Poruszające cząsteczki ocierają się o siebie i wywołują emisję ciepła endogennego. Urządzenia wykorzystywane w kosmetologii zazwyczaj podnoszą temperaturę do około 40- 45°C. Tworzenie się ciepła jest większe w tkankach zawierających dużą ilość elektrolitów niż w takich, które zawierają ich mniej.
Efekt termiczny w tkankach zależny jest od kilku czynników:
– częstotliwości fal radiowych,
– natężenia prądu,
– oporu stawianego przez tkankę,
– zawartości elektrolitów w tkance,
– czasu działania energii.
Fale radiowe dzielimy na:
– Monopolarne – w takiej konfiguracji występują dwie elektrody. Jedna z nich, elektroda bierna (uziemiająca), styka się z ciałem pacjenta. Druga emituje promieniowanie o częstotliwości fal radiowych, które dociera przez ciało do elektrody biernej. Głębokość
i obszar podgrzania w tej metodzie jest większy niż w pozostałych.
– Bipolarne – przy takim układzie mamy dwie elektrody czynne, które umieszczone są blisko siebie, najczęściej na jednej głowicy. Energia przepływa między elektrodami, a także pod nimi. Głębokość wnikania fali zależy od odległości elektrod od siebie i jest ściśle określona, zazwyczaj jest to 1-4mm.
– Multipolarne – taki układ zawiera przynajmniej 3 elektrody, z których jedna pełni rolę elektrody dodatniej, pozostałe są ujemne. Multipolarne fale radiowe są kombinacją elektrod mono- i bipolarnych.
Zabiegi z wykorzystaniem fal radiowych stosowane są głównie w dwóch działach kosmetologii: odmładzaniu i redukcji tkanki tłuszczowej.
Mechanizm odmładzania:
Ciepło wytworzone w skórze pod wpływem fal radiowych powoduje, w zależności od czasu i mocy działania, skrócenie i zagęszczenie kolagenu lub jego częściową denaturację. Z wiekiem, włókien kolagenowych w skórze właściwej jest coraz mniej. Ulegają one rozciągnięciu, a ich struktura staje się nieuporządkowana. Podgrzanie skóry skutkuje ponownym napięciem włókien kolagenowych oraz stymulacją fibroblastów do tworzenia nowego kolagenu i elastyny. Wytworzenie ciepła w tkankach powoduje dodatkowo rozszerzenie naczyń krwionośnych, przez co poprawia się odżywienie i utlenienie skóry, a także jej metabolizm. W efekcie skóra jest bardziej jędrna, a zmarszczki ulegają spłyceniu.
Zabiegi odmładzające z zastosowaniem fal radiowych wykorzystuje się głównie w celu:
– spłycenia zmarszczek,
– poprawienia owalu twarzy,
– redukcji obrzęków pod oczami,
– redukcji podbródka,
– uniesienia opadających powiek,
– likwidacji obwisłych policzków.
Mechanizm redukcji tkanki tłuszczowej:
Wytworzone przez fale radiowe ciepło indukuje w tkance tłuszczowej proces selektywnej termolipolizy, który prowadzi do rozkładu trójglicerydów, zawartych w adipocytach, na wolne kwasy tłuszczowe i glicerol. Dodatkowo obserwowane jest zwiększone krążenie krwi oraz przyspieszenie metabolizmu, co skutkuje redukcją tkanki tłuszczowej.
Zabiegi takie wykorzystuje się przede wszystkim w celu:
– konturowania ciała,
– redukcji cellulitu,
– zmniejszania obwodu poszczególnych partii ciała,
– obkurczania i ujędrniania skóry ciała.
Kto bezwzględnie nie powinien poddawać się zabiegom radiofrekwencji?
– osoby z wszczepionym rozrusznikiem serca i wszelkimi metalowymi implantami w ciele,
w okolicy zabiegowej,
– kobiety w ciąży i karmiące,
– osoby chore na nowotwory oraz do 5 lat po leczeniu promieniowaniem jonizującym,
– osoby z zaburzeniami czucia oraz zaburzeniami krążenia obwodowego.
Zabiegi z użyciem fal radiowych są ciągle ulepszane i modyfikowane, a także kojarzone
z innymi metodami, aby dawać lepsze efekty. Często wykorzystywanymi połączeniami są:
– IPL + RF, czyli połączenie intensywnego, pulsacyjnego źródła światła i radiofrekwencji. Fale radiowe mają na celu wzmacnianie działania IPL. Takie połączenie stosowane jest między innymi przy epilacji czy usuwaniu przebarwień.
– Frakcyjna RF mikroigłowa, czyli połączenie mikroigieł z falami radiowymi. Dzięki mikronakłuwaniu skóry, fala radiowa może łatwiej i szybciej penetrować w głąb skóry.
– Vacuum + RF, czyli wykorzystanie podciśnienia do zassania fałdu skórno-tłuszczowego i wykonania masażu oraz efektu termicznego fal radiowych.
Arleta Stanek